Submitted by

Local History a...

on February 12, 2013 - 11:17am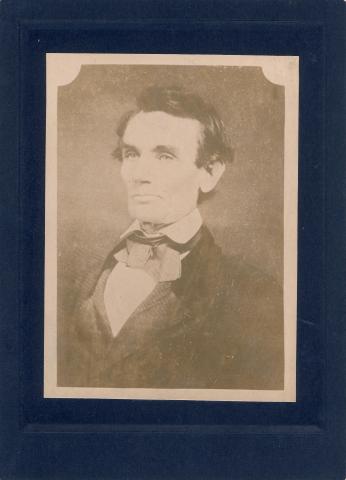 Abraham Lincoln, ca. 1858. 
This portrait, taken by an itinerant photographer named Samuel Alschuler, is the only known portrait of Lincoln taken in Urbana.  Lore passed down through the years has attributed Lincoln's smile to his amusement over borrowing the photographer's much-too-small coat to wear for the photograph.  Note also the fingerprint on the image where Alschuler touched the emulsion before it was dry.