Submitted by

Teen Services

on November 12, 2012 - 3:42pm
With so many books out lately in the girl's point of view, I wanted to highlight a few recently published books that feature a guy's point of view instead. I know the cover art features a girl on each book, but the girls are part of the subject matter, not the perspective.
Give them a try--I liked them all, and I hope you do too!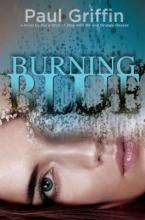 Burning Blue by Paul Griffin
When the beautiful Nicole Castro becomes the target of an attack with acid splashed on her face, she is left with bad burns on the left side of her face. Most people respond to the former pageant queen with the attitude that she's been ruined, but Jay Nazzaro sees something beyond the beauty, the popularity, and the wealth—he sees another lonely soul looking for a friend. As a friendship develops between Jay and Nicole, he secretly searches for answers about the horrendous attack. Who would attack Nicole, and why? Jay uses his hacker skills to dig deep into the case, but his efforts catch the attention of the attacker in the process. Will he discover the attacker's identity before he becomes the next victim?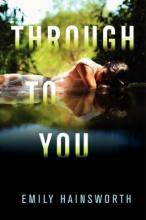 Through To You by Emily Hainsworth
When the love of his life, Viv, dies in a car accident, Camden Pike is inconsolable. Two months after the accident, a chance encounter with a girl named Nina reveals a window to a parallel world. More importantly, it's a parallel world where Viv is still alive. Camden is overcome with happiness with Viv back in his life, but not everything is as it seems. Viv looks like the same person, but is she really his Viv? And what secret is Nina hiding from him? With the window to the other world growing smaller and smaller with each passing day, Camden must make a difficult choice before the window of opportunity closes for good.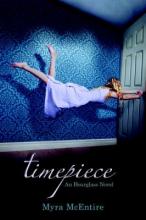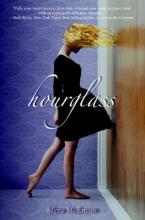 Timepiece: An Hourglass Novel by Myra McEntire
The sequel to Hourglass, Timepiece is just as much a mind-bending, romantic, paranormal, science fiction rollercoaster ride as Hourglass. In Timepiece, the point of view is switched from Emerson Cole to Kaleb Ballard, which gives the reader an opportunity to see all the characters from a different perspective. This book is just as great as Hourglass, which captivated my attention and kept me reading into the wee hours of the morning. There's quite a bit of back history established in the first book, (which makes summarizing Timepiece difficult with all the plot spoilers...) so I suggest reading Hourglass before Timepiece—it makes for a doubly-enjoyable reading experience!