Submitted by

kathy

on June 17, 2015 - 8:50am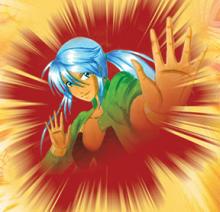 Have you ever wished you could go to a manga convention? Wish no more! Teens are invited to the library's Fifth Annual Manga Mini-Con to hang out with others who enjoy anime, manga, and Japanese culture.  Events include a cosplay (costume) contest; manga trivia contest; speed drawing competition; photo booth; prizes, raffles, snacks, and more!
Do you need a costume?  During our regularly scheduled Teen Open Lab (July 14-16 and July 21-23), Makerspace Urbana and the CU Community Fab Lab will show you how to use a little sewing know-how, old clothing, yards of fabric, and other odds and ends to create your unique cosplay costumes for Mini-Con.
Do you enjoy reading manga?  Have we got a list for you!  Manga at The UFL. 
Fifth Annual Manga Mini-Con
Friday, July 24 • 5:30 - 7:30 p.m. • Lewis Auditorium