You are here
A sharped eyed staff member spied this image from our collections: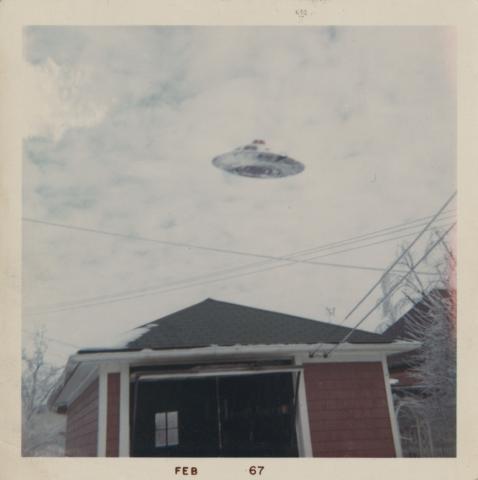 Apparently, sightings of unexplained phenomena and Unidentified Flying Objects are not uncommon here, as this June 6, 1969 article from the front page of the Urbana Courier relates. Read more about Alien Visitors ... to Urbana?
From the Urbana Courier-Herald, Thursday, January 2, 1913:
MANY WATCH NEW YEAR COME IN                                                            
Parties Are Popular in Urbana on Tuesday Evening — Odd Fellows Have Meeting. — Circle Meets. Read more about Happy New Year, 1913!