Submitted by

Teen Services

on August 24, 2016 - 11:35am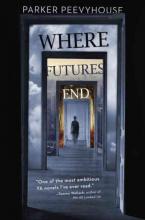 100 years.  Five stories.  2 connected worlds.  Allies or enemies?
Dylan discovers the Other Place as a child and keeps trying to go back there, angered and mystified that no one else can sense the other world as his real life spirals out of control.