Submitted by

Local History a...

on November 20, 2016 - 3:43pm
Curious about how Champaign County celebrated food in years past? As we dive into a season of friends, family, and food, take a look at some culinary exhibits from the Local History and Genealogy department.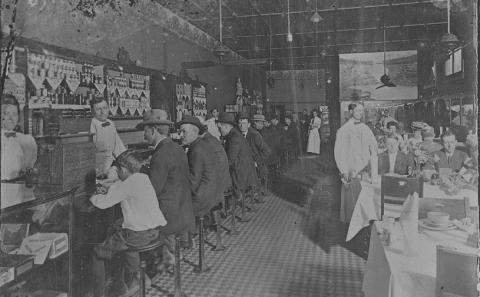 Peterson's Cafe, ca 1913; Champaign County Historical Society Photographs, Photograph 246a;
Champaign County Historical Archives, Urbana, IL.
Read more

about Time for a Feast