You are here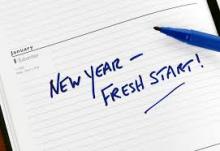 Your library has great resources to help you make lasting positive changes in your life for the New Year! Here are just a few of the ways you can step into 2016 feeling invigorated with support from the great collection at The Urbana Free Library:
From the Urbana Courier-Herald, Thursday, January 2, 1913:
MANY WATCH NEW YEAR COME IN                                                            
Parties Are Popular in Urbana on Tuesday Evening — Odd Fellows Have Meeting. — Circle Meets. Read more about Happy New Year, 1913!