Submitted by

Local History a...

on November 24, 2016 - 9:00am
In honor of Thanksgiving, here are some historical facts about to share at your dinner table. We hope you have a wonderful holiday, and we'll see you back at the Archives on Friday. 
This mayoral proclamation appeared in the Champaign Gazette and Union on November 18, 1868: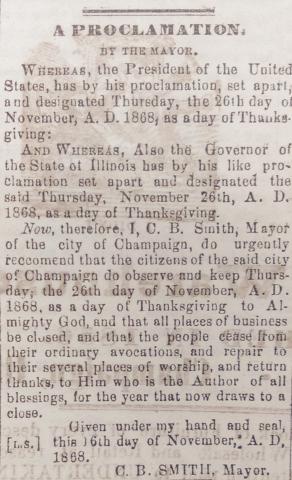 Champaign Gazette and Union, 18 November 1868, p. 1
Read more

about Happy Thanksgiving from Local History and Genealogy!