You are here
Local History and Genealogy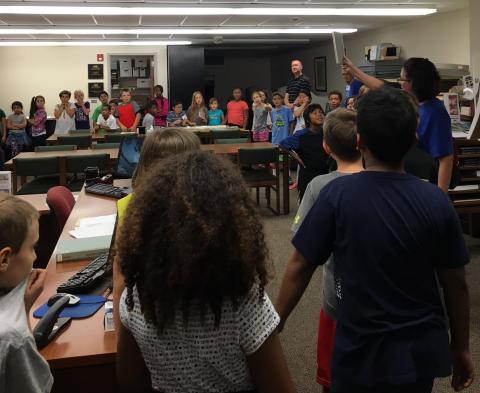 The Champaign County Historical Archives loves its young visitors! A few weeks ago, Miss Tiffany brought Leal School fourth graders to the Archives to show them what kind of treasures we have.
Read more

about Archives Visitors
Welcome to the new location for the Local History and Genealogy blog, What's Past is Present! We look forward to using this space to discuss local history, highlight materials from our collections, and present library and community events. To read the archives of our older blog entries, please visit our previous blog site, located here: http://whatspastispresent.blogspot.com/. Read more about Welcome!