For our youngest patrons and their families, the Library now offers Children's Developmental Toys. This collection features a wide variety of toys that stimulate, engage, and delight young children. Some examples include simple puzzles, pegboards, touch and feel boxes, lacing beads, musical blocks, stacking blocks, rattles, shape sorters, picture cards, and more. These fun toys provide visual, auditory, and tactile experiences for children and their caregivers. There are 40 kits, which are tagged with age levels ranging from 3 months and up to 36 months and up. The kits are located in the Children's area on the ground floor and can be checked out for 2 weeks.
 
Get ready for some fun when you try our Music Equipment Collection for Children!  From egg shakers to cabasas and sleigh bells, this collection offers auditory and kinesthetic experiences for every child, ages 0 – 100.
Our Productivity Collection provides specialized technology gadgets you can borrow. Right now it offers USB floppy drives, a GoPro® camera, a portable mini projector, and converters for VHS to DVD, photo to digital, and film to digital. Instructions are included!
The Crafts Collection includes two Brother® sewing machines, two Sizzix Big Shot® die cutting and embossing machines, and a yarn winder/yarn swift set. You can start sewing, scrapbooking, and organizing your yarn.
Building on the success of the Hands-on Literacy and Math Kits, the Library has added Hands-on Science Kits to the collection.  The Kits offer children the opportunity to explore STEM-related concepts (science, technology, engineering, and mathematics) while having fun.  Hands-On Science Kits were made possible through a generous gift from Glenna Spitze in memory of Megan Spitze.
Guitars and amplifiers will help you decide which instrument is right for you, help you with home recording, or let you 'test drive' an item you might want to purchase later.
Telescopes, microscopes, binoculars, globes, and human anatomy models will help you take a closer look at the world around you. This collection is made possible through a gift from Glenna Spitze in memory of Megan Spitze.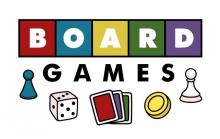 Our game collection is always available for checkout and in-library use at the Spitze Reference Desk on the second floor. Please visit CU Catalog to see our full list of game titles.
 
These jumbo-sized puzzles range from 3ft to 10ft long. Big puzzle pieces are perfect for little hands and give good gross motor skill practice. Choose from a variety of themes such as dinosaurs, alphabet trains, and more.