Teen Open Lab will resume on May 2nd, 2022
The Lewis Auditorium at The Urbana Free Library becomes the Teen Open Lab most Monday, Tuesday, Wednesday, and Thursday afternoons. 3D printing, music making, reading, drawing, crafting, film-making, gaming, or just hanging out--the Teen Open Lab has something for everyone! Check out our Teen made promo video!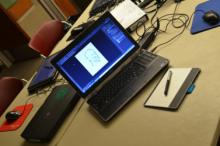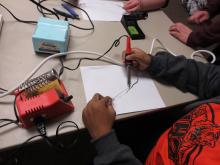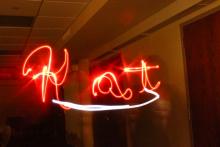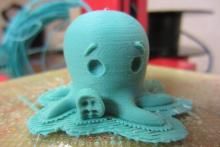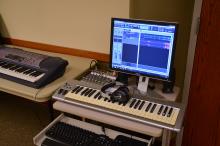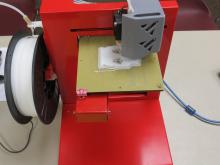 The Teen Open Lab is...
A teen-directed space that promotes creativity, peer instruction, and community building
A safe place for after-school activities and access to creation technology that promotes science, technology, engineering, art, and math learning
A place for teens to meet library partners and find other opportunities in our community
A mini fablab/makerspace
Activities/ Stations
Mini FabLab/Makerspace - Make stuff! We have 3D printers, vinyl cutters, sewing machines, electronics, and more
AV Production -  Record music, make videos, edit photos, and more
Arts and Crafts - Digital art, sewing, drawing, and more
Games - Board games, Wii, Playstation 2
TOL Print Collection- A mini teen collection (be sure to check out the whole collection in the teen space on the first floor!)
Learn More
Are you looking for information on what the Teen Open Lab is all about?  Find out more HERE.