Submitted by

Local History a...

on February 23, 2016 - 1:39pm
This Thursday evening, February 25th, the library will host archaeologist Amanda Butler. Her presentation "Medieval Missionaries: East-Central Illinois and its Cahokia Connection" will discuss the Collins Archaeological Complex located along the Middle Fork of the Vermilion River, northwest of Danville, and its relationship to the Mississippian civilization who built the city of Cahokia near East St. Louis, Illinois. As a preview for the event please enjoy this repost from last April on "Digginig Up Illinois' Past." 
----------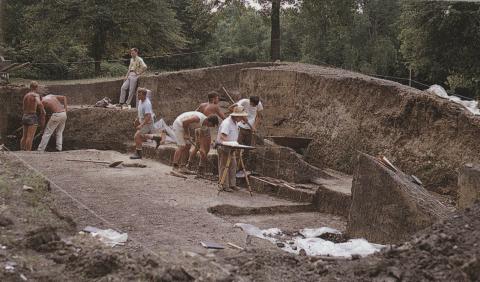 Have you ever found a rock that you knew must be a genuine arrowhead?
Have you ever dug a hole in your backyard hoping to discover the ruins of a lost civilization?
Have you ever wondered what life was like for the people that first settled Champaign County?