Submitted by

Local History a...

on December 26, 2018 - 2:35pm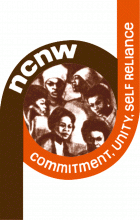 Seven collections of women's groups have recently been processed by Archives staff and are now available for researchers.
Part 2 highlights the National Council of Negro Women and the Medra Club.
Part 1 introduced W.I.R.E. Records, Daughters of Union Veterans Records, and the Near O'Kin Bridge Group.
The next and final part will feature Fortnightly Club Records and Carley Friendship Club Records. Read more about Recently Processed Women's Groups (Part 2)