Submitted by

Local History a...

on June 28, 2016 - 12:00pm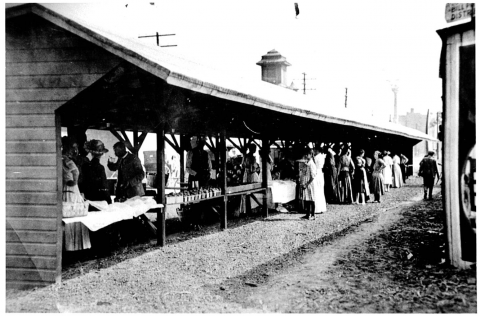 Back of photograph reads: "Outdoor market -- Champaign around 1910." From the "Farmers market--Champaign" photograph envelope.
Summer time is farmers' market season in Central Illinois and it has been for at least the last century. Check out the above photograph of an early 1900s outdoor market in Champaign!