Submitted by

Local History a...

on August 20, 2014 - 10:04am
Happy Birthday, Virginia!
Archives volunteer and longtime Champaign County resident Virginia Lovingfoss will celebrate her 100th birthday today! Virginia was born and raised in Philo, Illinois and now lives in Urbana. At 100 years old Virginia volunteers at both the Champaign County Historical Archives and Carle Hospital.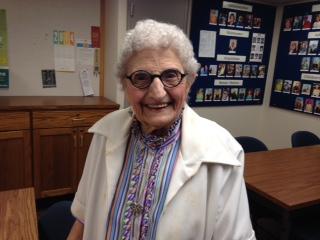 Read more about Virginia Turns 100!