Submitted by

Local History a...

on April 1, 2015 - 4:28pm
Spring has finally sprung in Champaign County.  With this warmer weather I'm itching to hit the trails and put some rubber to the road. So for this #TBT here are some Urbana bicycle shops from the early 1900s.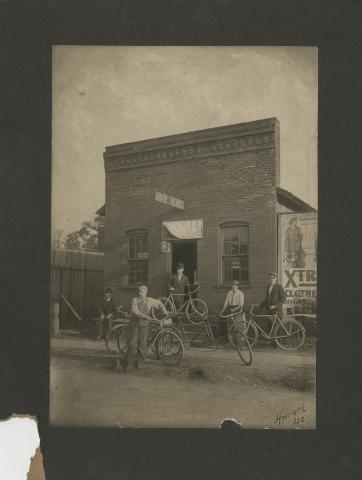 Kuhl & Loehr Bicycles and Repair, located at 105 W Elm St. (Urbana), 1911. Albert "Red" Saltsgaver was the manager circa 1914. 
Read more

about Urbana Bicycle Shops