Submitted by

Local History a...

on February 4, 2021 - 11:30am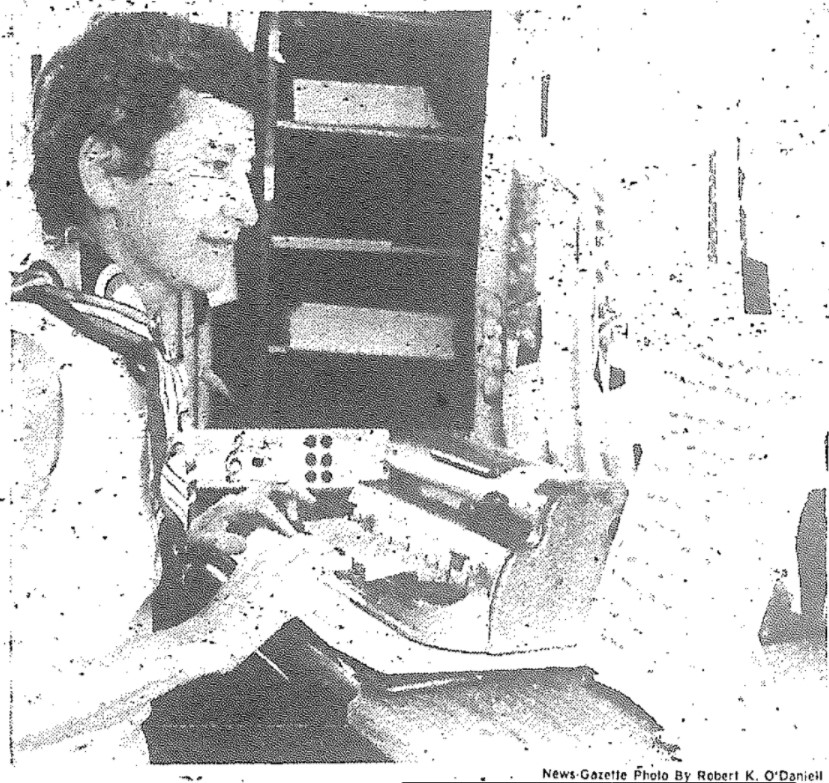 Bettye Krolick transcribing music. Photo by Robert K. O'Daniell for The Champaign-Urbana News-Gazette, August 30th, 1976.
Bettye Krolick (1926-2011) changed the world from her home in Champaign through her service to the national and international blind and visually impaired community - effects of which are still felt today. 
I came across Krolick's story as I researched The Tuesday Morning Musical Club (TMMC), a women's-only music recital club in Champaign-Urbana. (You can learn more about this club in the archives' new exhibit, "From Homemaking to Municipal Housekeeping: Twentieth-Century Women's Clubs in Champaign County.") Krolick was very involved in the C-U music community even beyond the TMMC. A violinist by study, she played with the Champaign-Urbana Symphony (where she was first violinist) with her husband Edward Krolick and worked with multiple orchestras, including as "concert master of the Danville Symphony" as stated by the News-Gazette. Krolick eventually moved to Colorado after living in the Champaign-Urbana community for many years, continuing to play music there. Read more about Bettye Krolick's Contributions to Braille Music Transcription